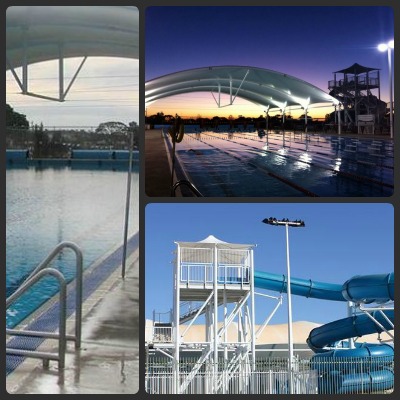 In partnership with Broken Hill City Council, the YMCA-managed Broken Hill Aquatic Centre provides high-quality aquatic and recreation facilities and programs.
The Broken Hill Regional Aquatic Centre facilities include: 50 metre pool (Olympic sized, solar heated), 25 metre enclosed heated pool - disabled access, toddler water play area and program pool (disabled access) adventure water slide, multi-function meeting room, indoor hydrotherapy pool, (disabled access) grassed areas with free barbecue and picnic tables, change rooms with amenities, separate disabled toilet/change room and kiosk. There is also a park with play equipment opposite the pool.
Open each day from 6am until 8pm they are Located at 336 McCulloch St, Broken Hill they can be contacted on (08) 8080 3510.
The best part - it's only a short distance from all our cottages.
Stay cool this week