Emaroo consists of four miners Cottages each with its own unique character and features: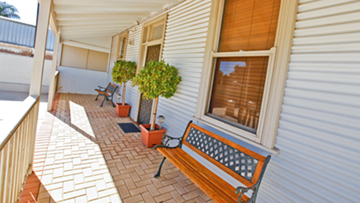 Emaroo Williams
This lovely 2 bedroom self contained, recently renovated miners cottage is located centrally in Broken Hill. Its ideal for 2 couples or a family, and of course the family dog too.
Emaroo Tramway Terrace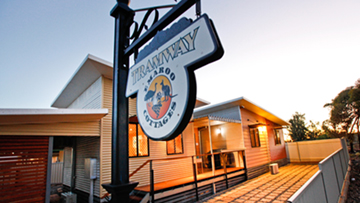 A 2 bedroom miners cottage just 5 minutes from Broken Hill's shopping district and the Hospital . Modernised to 4 star quality this cottage is ideal for holiday makers and professionals in Broken Hill for a short stay.
Emaroo Oxide
With two generous sized bedrooms and a 4 star rating, this rennovated miners cottage suits a visiting family or professionals looking for a nicer place to stay in Broken Hill that provides the extra freedom self contained properties provide.
Emaroo Argent
As our largest, the 3 bedroom Argent Cottage has extra space for larger family or groups of visiting professionals. The double lockup garage means you can keep your caravan or camping trailer securely stowed, and the large backyard means the kids and/or the dog can run around and stretch their legs. Did we mention that all the Emaroo Cottages are dog friendly?
The modern kitchen
allows you to both save some money on dinign out, and also enjoy some home-cooked meals.
If you are considering staying in our cottages please call Dani or Di to discuss your requirements or any questions you might have:

Mobile: 0455147533
Make sure you book direct and save
Location map: