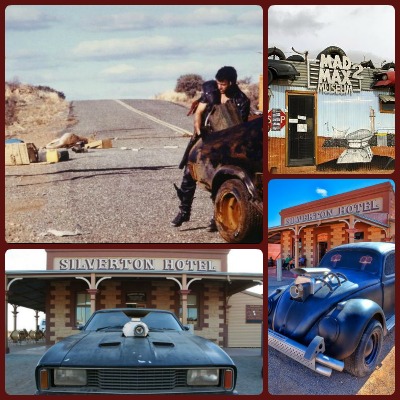 Silverton is town 25km north West of Broken hill.
The opening scene and many from Mad Max 2:The Road Warrior were filmed in and around Silverton.
The road just out past Silverton, towards Mundi Mundi plain, was used in many shots, primarily the opening chase, and the final truck wreck. The truck is initially parked at the Mundi Mundi lookout.
Why not take a short drive out and check it out?
While you're there check out the Mad Max Museum that opened September 2010 – For more information visit the https://www.facebook.com/Mad-Max-Museum-113085982075455/
Don't forget to visit the Silverton Hotel 'undoubtedly the heart and soul of the town.' See more here at https://www.facebook.com/Silverton-Hotel-216686455011147/
So when you stay with us be sure to take the time to have a look at http://www.silverton.org.au - See more here: http://emaroocottages.com.au