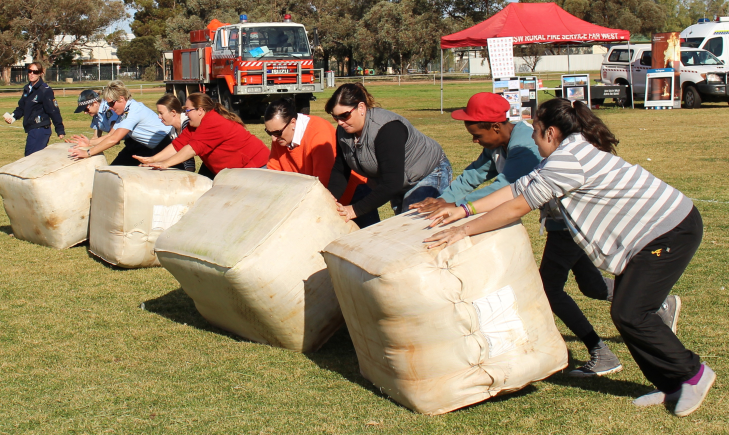 About 200km from Broken Hill, Wilcannia is an evocative step back in time. In 1860, it was a thriving inland port (Australia's third largest) and not long afterwards had 13 hotels and a population of 13,000.
Read more about Wilcannia
Wilcannia will be hosting their annual Field Fun Day on Sunday 12 June 2016 and celebrations around the towns 150 years will start the day before on Saturday 11 June 2017.
Three successful and well known Wilcannia identities will be returning for this weekend and I'm sure you can catch them for a story or two! They all started their life and schooling in Wilcannia before moving on to explore their respective careers.
Vice Admiral Ian Knox, retired Admiral of the Australian Navy.
Terry Collins, retired Deputy Commissioner, NSW Police Force.
John Leggett, retired Major General, Australian Infantry Forces.
From 10a.m. Sunday the Wilcannia Field Fun Day will feature, which features The Wilcannia Gift foot race over 3 Kms. Wool Bale Rolling championships, Sheep Dog demonstrations and Shearing demonstrations throughout the day.
Annual Photo Competition, open to all. A variety of Trade stands, food stalls etc. And an added extra this year, a Tug-a war between the 2 local football teams, Boomerangs and Warriors.
So if you're stopping in Broken Hill for the weekend - I can recommend the drive out for the day to experience Wilcannia.
Might even see you there!