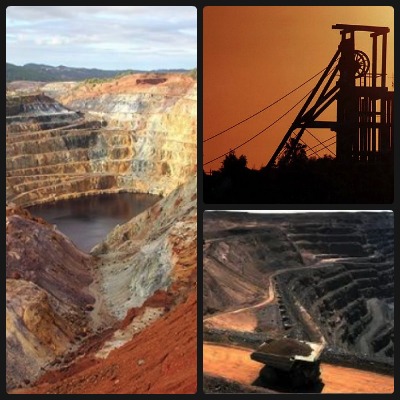 While the mine only employs a fraction of the people that it did in it's prime – hundreds of millions of metric tons have been taken from the ground.
In 1883, the 'Syndicate of Seven' from Mt Gipps Station discovered the mineral and metal rich ore in the remote Broken Hill.
Broken Hill Proprietary Limited – better known as BHP Billiton began prospecting there after the discovery of the richest source of silver, lead and zinc in the world contained in a body of ore.
Today it has generated over $100 Billion in wealth but it has not all been smooth in operation. Some of the operations have come at a great cost with over 800 names on the 'Miner's Memorial' all of whom have lost there lives in the mine!
Visit Broken Hill Australia to find out more – you can visit old museums, see the town from it's incredible lookout, 'wear' the shoes of a miner and experience the tough conditions faced by them while on a tour, or simply sit and contemplate the lives of those listed on the Miner's Memorial.
You can choose your own adventure in Broken Hill and it all starts at Emaroo Cottages.