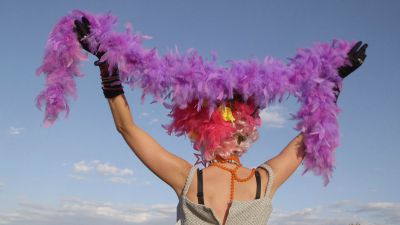 One of the many fabulous things about Broken Hill is the festivals they host. As a guest our deluxe accommodation at Emaroo Cottages in Broken Hill you have so many things to see and do. The Broken Heel Festival is coming up next month. What a hoot this festival in Broken Hill will be! The first ever Broken Heel festival is on the 11th, 12th and 13th September 2015. It is celebrating for Priscilla Queen of the Desert's big day. It's been 21 years since the film Priscilla Queen of the Desert was released. The Palace Hotel in Broken Hill where many scenes for the film was shot have created a fabulous variety of events for the weekend in September.
Drag duo Phimah Bockd and Art Simone will be the hosts for the events happening at The Palace Hotel. One not to be missed will be the Drag and Drag Parade and the Broken Hill Street Party.
Visit the Broken Heeel Festival website for more details and to buy tickets. http://www.bhfestival.com/
As a guest of Emaroo Cottages in Broken Hill you will be close to all the action.