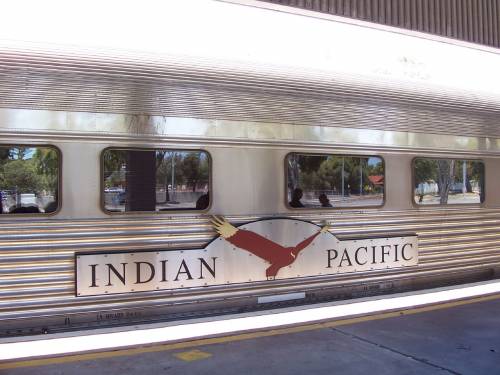 A rail trip can be a great adventure, either for yourself or as a family There are regular rail trips to Broken Hill on the 'OutBack Explorer' with NSW TrainLink or The great Southern Railway Companies' Indian Pacific which can take you from either Sydney or Adelaide.
Dont rush! Relish the Trip
While there are 'Whistle Stop' tours on offer, a more leisurely holiday approach is to stay for a few days in Broken Hill and have a good look around, then catch the next train back home.
Just 2 minutes from the Train Station
In these cases Emaroo Cottages are ideal accommodation for your stay in Broken Hill. Argent Cottage is just 2 minutes in a taxi from the Broken Hill railway station and the other cottages are not really that much further away- in fact if you arrange it with Cathy when , we'll refund your taxi fare from the Broken HIll rail station to Argent Cottage. There's another good reason to call Cathy now!
Save money too!
Relax in your air-conditioned cottage between trips to Broken Hill's shopping district, the art galleries or the range of other local attractions. There's also day tours to Silverton and surrounding districts to see some of the outback in person. Again speak to Cathy for a 10% discount on Tri-State Safaris Tours or a 10% discount on jewellery from Silver City Mint.
Enjoy the local Broken Hill eateries, or make your own meals in the well equipped kitchen and save even more.